Germanium(Ge) Windows for thermal imaging
Germanium windows(Ge windows) are ideal for IR applications with its broad transmission range and opacity in the visible portion of the spectrum.
Germanium has a high index of refraction, making it a perfect choice for applications that require low dispersion. Germanium is commonly used in IR imaging systems typically operating in the 2 µm to 12 µm spectral range, covers the LWIR (8-12μm) and MWIR (3-5μm) thermal imaging wavelength range.
Germanium can be AR coated with Diamond producing an extremely tough front optic. Germanium is more rugged than other IR materials, but caution should be taken for high temperature applications where the material will become opaque in the IR realm as the temperature rises.
Features and Abilities
Diameter range: 5~ 400mm;
Various types of coating:
AR/AR@3-12um;
DLC (diamond or hard carbon coating)/AR@7-14um;
BBAR/BBAR@3-12um;
Customized coating;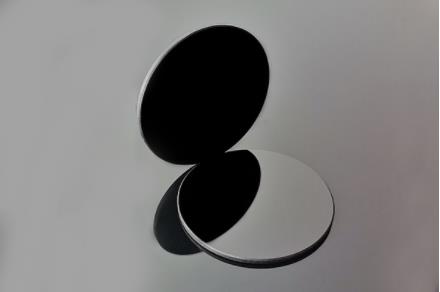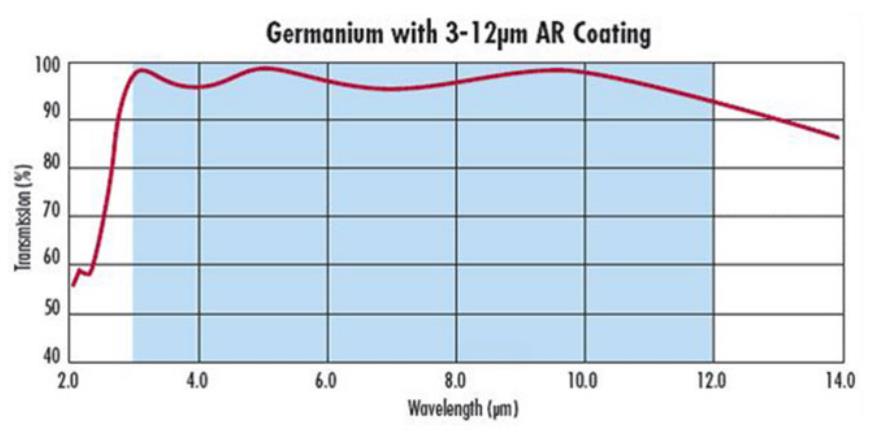 General specifications

| | |
| --- | --- |
| Materials | Optical grade germanium single crystals |
| Aperture | >90% |
| Dimension tolerance | +/-0.02mm |
| Thickness tolerance | +/-0.02mm |
| Surface Quality | 20/10 |
| Parallelism | <30 arc sec |
| Chamfer | 0.3-0.5mmx45degree |
| Coating | AR/AR@3-12μm DLC/AR@7-14μm BBAR/BBAR@3-12μm |
We can manufacture optical windows in any optical material required. Please contact us with your specific requirements.