Feature of ZnSe window
CVD zinc selenide (ZnSe) is a chemical inert material with high purity, strong environmental adaptability, and easy processing. Its optical transmission loss is small and has good penetration.It is the prioritized chosen material for high power CO2 laser optical components. Since the refractive index of this material is well uniform and consistent, it is also ideal for making protective window and infrared optics in FLIR thermal imaging system. At the same time, the material is also widely used in making window and lens for medical instrument, the industrial thermal radiation measuring instrument and the infrared spectrometer.
Specification of ZnSe window:
ZnSe Window is widely used for infrared spectrometer,beam splitter,windows and lens.
ZnSe transmission wavelength is 3-14um.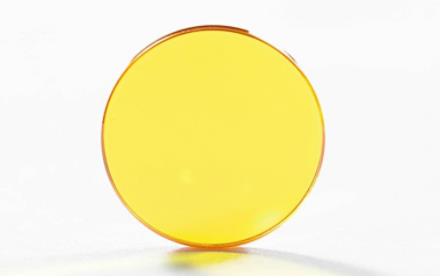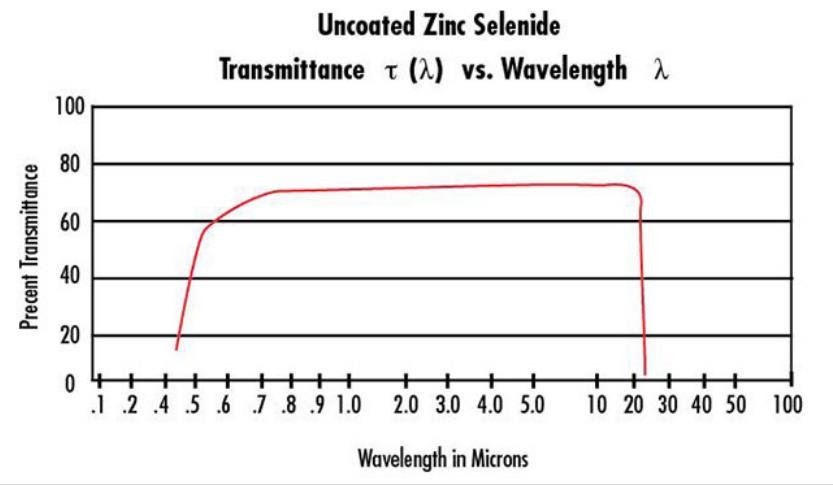 General specifications

| | |
| --- | --- |
| Diameter range | 3-300mm |
| Diameter tolerance | +/-0.02mm |
| Thickness tolerance | +/-0.02mm |
| Parallelism | +/-30'' |
| Surface quality | 20/10 |
| Surface figure | λ/10 per @633nm |
| Bevelling | 0.1~0.3mm x 45 degree |
| Coating | AR coating on both side |
| Material | CVD PVD ZnSe |
We can manufacture optical windows in any optical material required. Please contact us with your specific requirements.